ROUTE 2020
FLASH STAGE | XCM
21 km & 419 m+ | 07.05.2020
The Flash Stage will follow the trend of last year, increasing the distance and the unevenness. It will be short, fast and intense with 21 kilometers and 419-meter elevation gain. The start will have different waves of categories and it will be located in the Institutional winery of La Grajera. A stage with multiple up and down trails surrounded by the characteristic vineyards of the area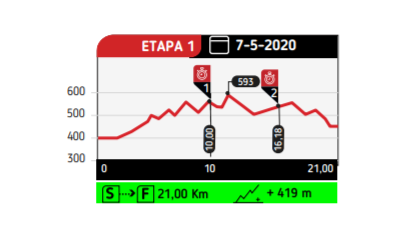 STAGE 2 | XCM
75,7 km & 1.905 m+ | 08.05.2020
This stage will be the longest in the seventh edition, but it will be characterized by being fast and pedaling. The route presents enough track to stretch the group before entering the technical trails. In the first half, there will be an outstanding climb of more than 10 kilometers, the Monte de Zenzano (almost 1,200 meters). It will be one of the great novelties of this edition, which will offer a spectacular panoramic view of the entire Ebro valley. The stage will finish again at the Sports Palace of Logroño.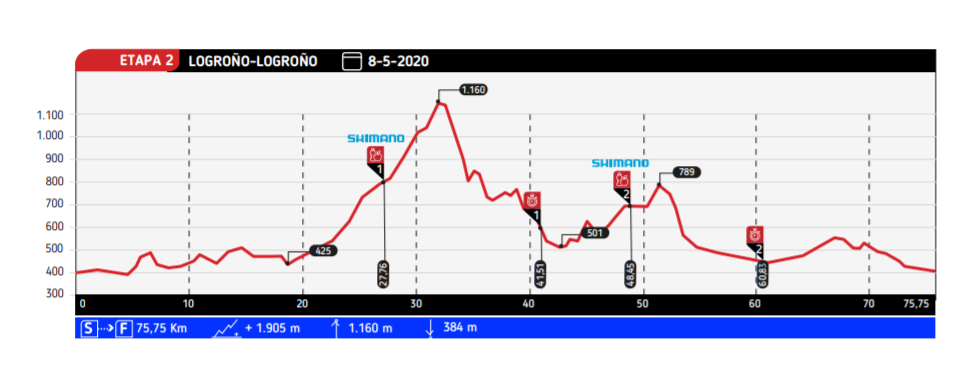 NISSAN NAVARA SUPER STAGE | XCM
63,3 km & y 1.854 m+ | 09.05.2020
The queen stage will be the hardest and most technical of all. It will start again from Logroño and will pass through the typical area of Monte de Clavijo, with a long and tended ascent, passing through Clavijo, to continue ascending with a greater demand at the highest part of the Nalda mountains. Routes already known in La Rioja Bike Race presented by Pirelli that will include unpublished sections. After reaching the top of the second ascent of the day, bikers will face a long, technical and fun descent that will have some slopes before reaching the finish line in the Sports Palace of Logroño.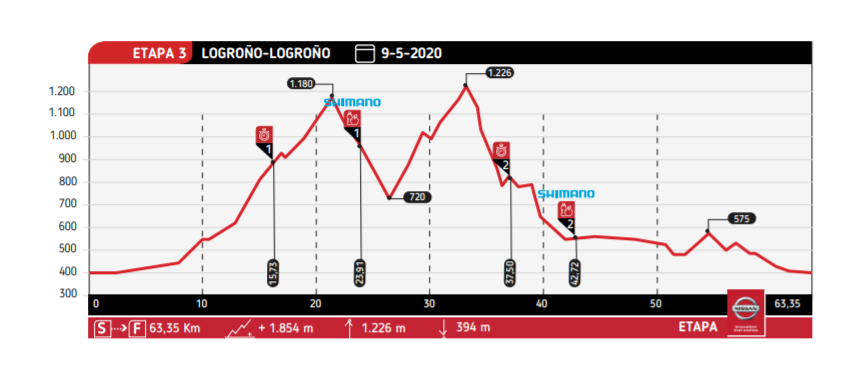 FINISHER STAGE | XCM
46,2 km & y 1.184 m+ | 10.05.2020
As a novelty, it will finish and end at the Congress Palace in Albelda de Iregua (15-20 minutes by bike from the Paddock located at the Sports Palace of La Rioja, in Logroño). Initially, the cyclists will face the usual mountains of Moncalvillo, with renewed trails. The stage will pass mainly through closed forest areas and will have two main ascents. Besides, before crossing the last finish line of this edition, it will provide two renewed downhill trails that will delight all participants: the "boar" trail and the "fox" trail.