STAGE 1
13-05-2022
Navarrete - Navarrete
23,76km - 480m+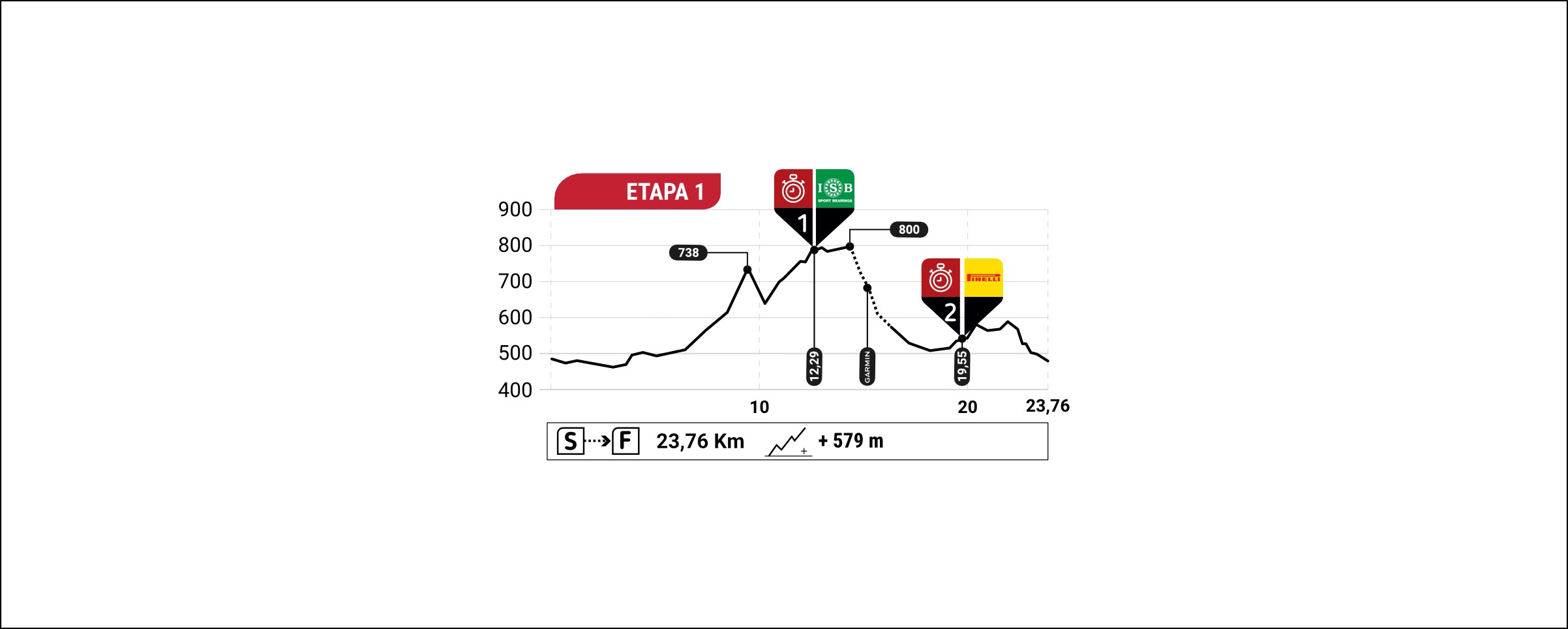 The first one, the start of the opening day will be from Navarrete. Although the Paddock will be permanently installed at the Palacio de los Deportes de Logroño, the first stage will start from Navarrete. Cyclists will travel there on their bicycles and will be able to leave their bags in a truck set up for this purpose.

The first stage will have 23 kilometers and 579 meters of climbing through the surroundings of Navarrete among a sea of spectacular vineyards to reach several trails in the middle of a forest of oaks and pines. In this stage, you will be able to enjoy one of the best known trails in the area, the Toads and Snakes trail, and then go around the Valbornedo Reservoir and return to Navarrete along a track with a spectacular panoramic view of the town.
SUPER STAGE
14-05-2022
70.15km - 1.887m+
Logroño - Logroño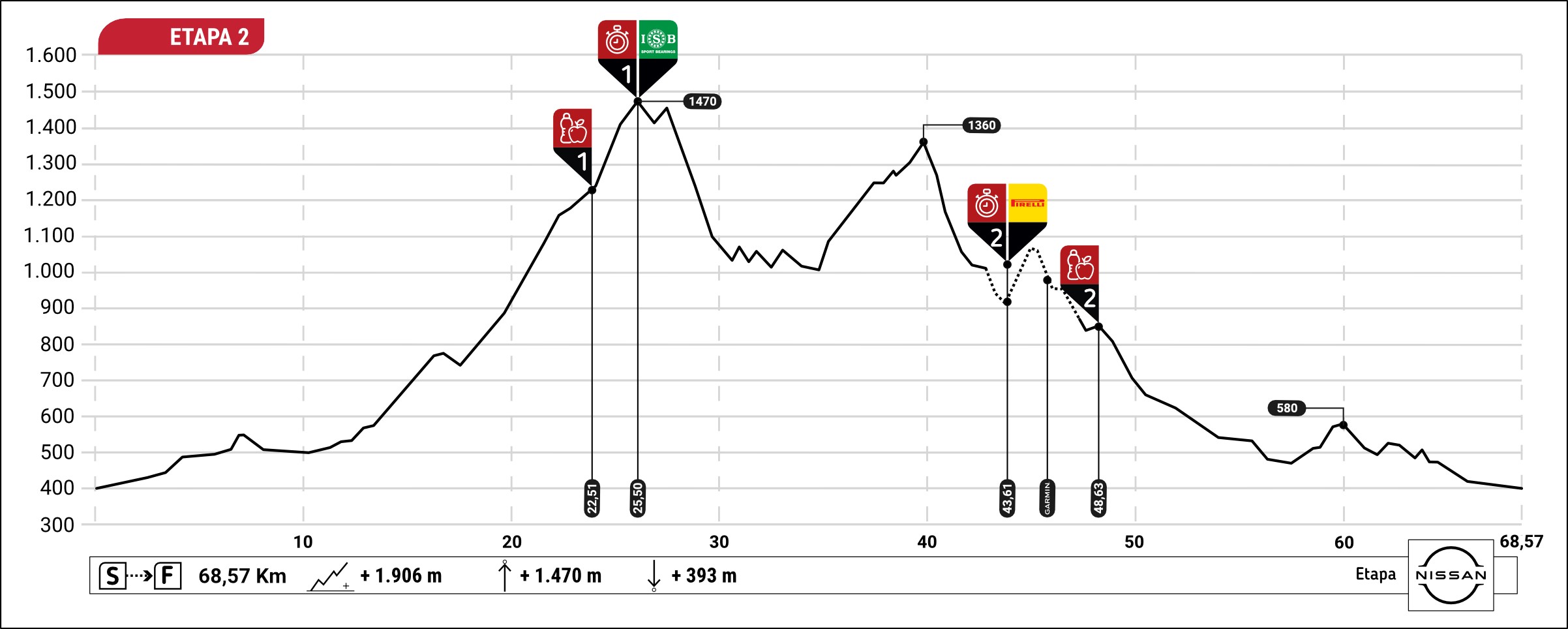 The second stage, baptized as Super Stage, will start from Logroño. A day of 68 kilometers and a little more than 1,900 meters of climbing that will go to the surroundings of Moncalvillo, through spectacular trails.
Undoubtedly, the first part of the stage is the hardest, while the second, after crowning Moncalvillo (exactly at the same point where the 8th stage of the last Vuelta a España ended) will descend through an impressive area of pine trees to reach the Pico del Águila and look for Logroño.
FINISHER STAGE
15-05-2022
Logroño - Logroño
56.2Km - 1.118m+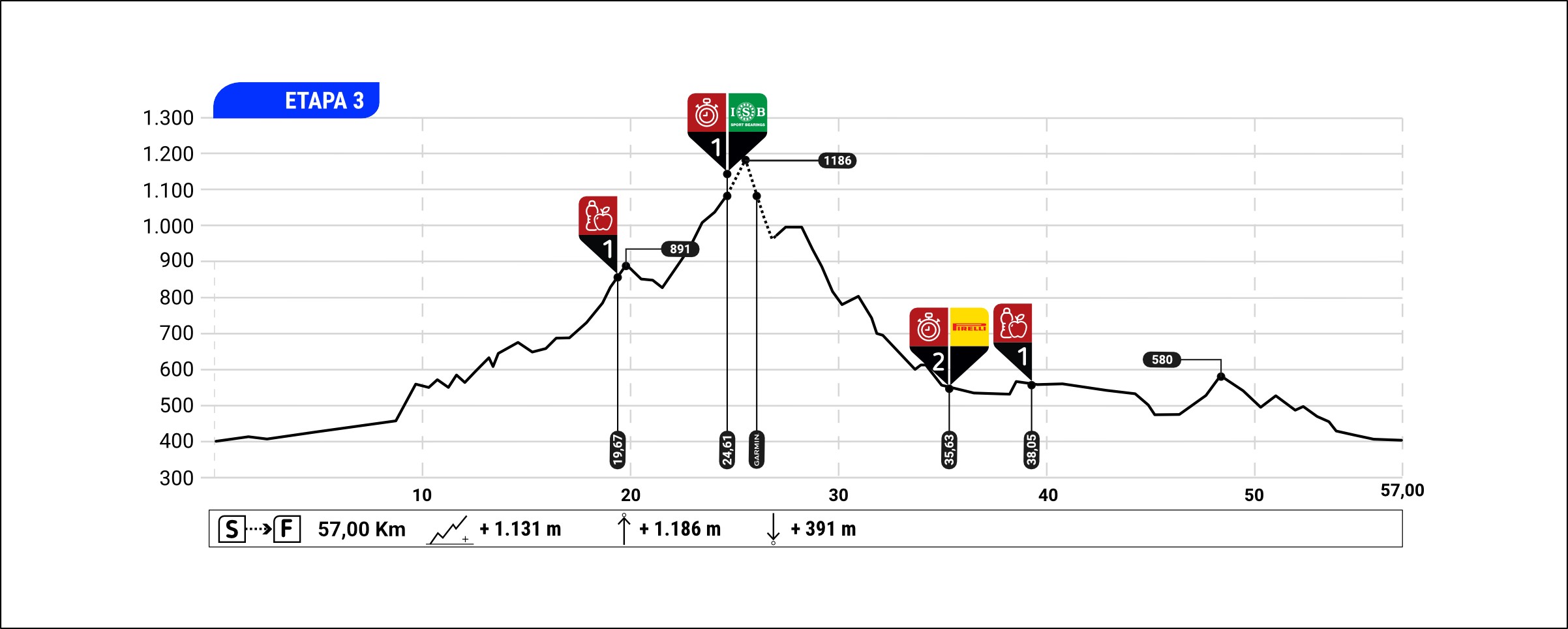 To close this eighth edition, we will have the Finisher Stage on Sunday, May 15, with a final stage of 57 kilometers and 1,131 meters of accumulated elevation gain. A more classic stage, but with several novelties. It will be faster than in previous years, the route will be more concentrated, but the hardness will be more distributed. It will go up to Clavijo between vineyards, to reach the highest point of the stage with "La Fénix", which will be linked with a classic as "La Resentida". A spectacular area of pine trees where you will have to pull flow. How to return to Logroño? Through one of the wonderful trails of Pico del Águila.